Rt. Hon. Sir Jeffrey Donaldson
Director
Jeffrey Donaldson's political career began in 1985 when he was first elected to the Northern Ireland Assembly with the distinction at the age of 22 of being the youngest person to win a seat at Stormont.
Jeffrey was subsequently elected to the UK Parliament on 1 May 1997 to represent the constituency of Lagan Valley and was re-elected in December 2019 for a seventh term.
He was a key member of the Ulster Unionist Party negotiating team in the talks culminating in the Belfast (Good Friday) Agreement in April 1998. He subsequently joined the Democratic Unionist Party (DUP) in January 2004 and became a key member of their negotiating team for the review of the Belfast Agreement which culminated in a new Agreement at St Andrew's in 2006.
Following the restoration of Devolved Government in May 2007, Jeffrey was appointed as the lead DUP member of the Northern Ireland Policing Board. He also chaired the Assembly and Executive Review Committee whose remit included the preparations for the devolution of Policing and Justice Powers to the Assembly. Jeffrey was appointed by Her Majesty the Queen in 2007 as a Member of the Privy Council.
In February 2008, Jeffrey was appointed to Ministerial Office in the Office of the First Minister in the Northern Ireland Government. As a Minister, he held responsibility for Victims issues, Children and Young People, policies on Older Persons, relations with the European Union, co-ordinating Executive business in the Assembly and generally assisting the First Minister with the discharge of his Ministerial functions.
He stepped down from the Northern Ireland Assembly following the 2010 General Election and was appointed a member of the British-Irish Parliamentary Assembly and the UK Delegation to the Council of Europe Parliamentary Assembly.
Sir Jeffrey is presently Parliamentary Leader of the DUP in the House of Commons and has been appointed by the Prime Minister as UK Trade Envoy to Egypt.
He is Chairman of the All Party Parliamentary Group on Turkey in the UK Parliament and takes a keen interest in British – Turkish relations.
In 2016 he was awarded a Knighthood by Her Majesty the Queen in her 90th Birthday Honours List.
Centre for Democracy and Peace Building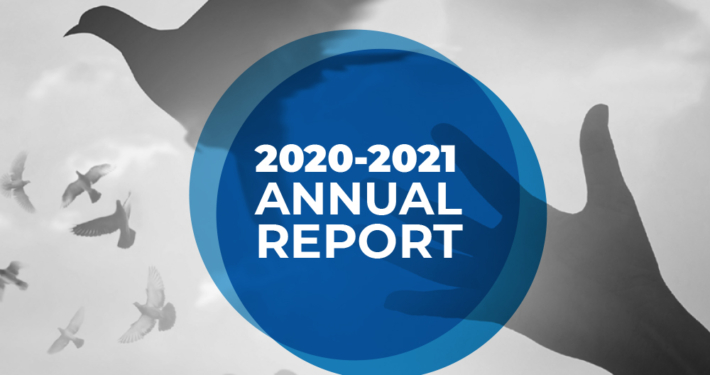 This past year has brought great challenges for many as together…