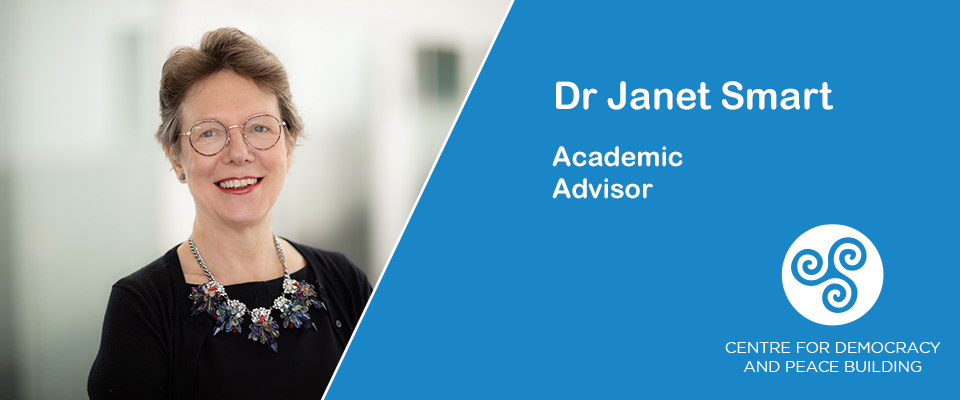 Dr Janet Smart
Academic Advisor
Janet's areas of expertise include systems engineering, complex systems, programme management, and the design, delivery and management of large complex projects.
Before retiring from her academic career at Oxford University in September 2021, Janet taught operations management, project management and systems thinking at undergraduate, MSc, MBA and executive levels at the Saïd Business School, Oxford. She also taught at the School's Major Projects Leadership Academy for senior civil servants in the UK, where she still helps out with assessing the work of students on these programmes.
Janet took her undergraduate degree in Physics at the University of Oxford, and her PhD in computing at the University of Durham. She is currently completing an MPhil in Irish Writing at Trinity College Dublin, with a dissertation on James Joyce.
Centre for Democracy and Peace Building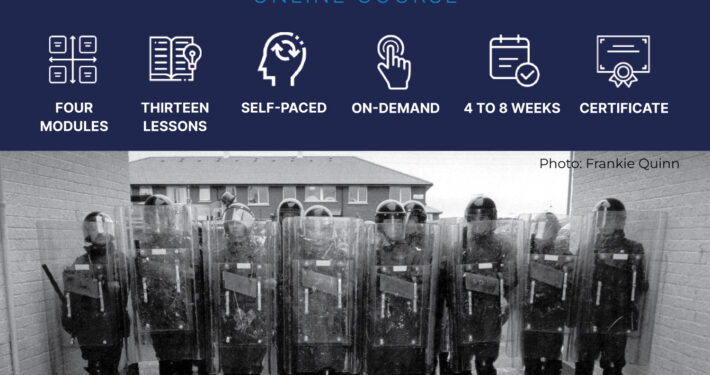 To mark the International Day of Peace, CDPB has launched a brand-new online interactive course on the Belfast/Good Friday Agreement. Designed for educating a global audience on Northern Ireland's peace process, the course is open to anyone interested in British-Irish history and the Good Friday Agreement.