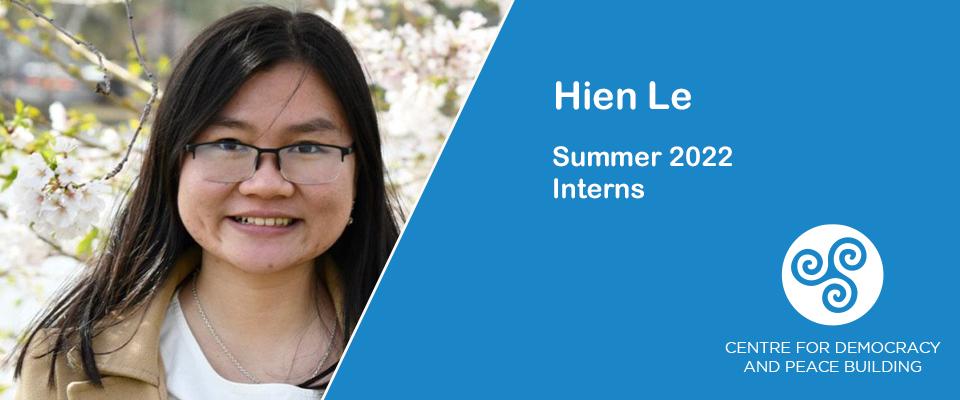 Hien Le
Intern
Hien Le from Vietnam is studying sociology and statistics at Harvard University. She is dedicated to conflict resolution and peace building both in academia and in practice. She is particularly interested in the "history problem" in East and Southeast Asia, and looks forward to expanding her horizons by bringing that into conversation with related dialogues in the West.
Centre for Democracy and Peace Building
Nicole Fintel
Intern
Nicole Fintel is an undergraduate at Harvard University studying Government. She is particularly interested in Irish history, peacebuilding, public policy, and law. At Harvard, she leads several social justice, political, and law-based organizations and is a research assistant to a law professor.
Centre for Democracy and Peace Building