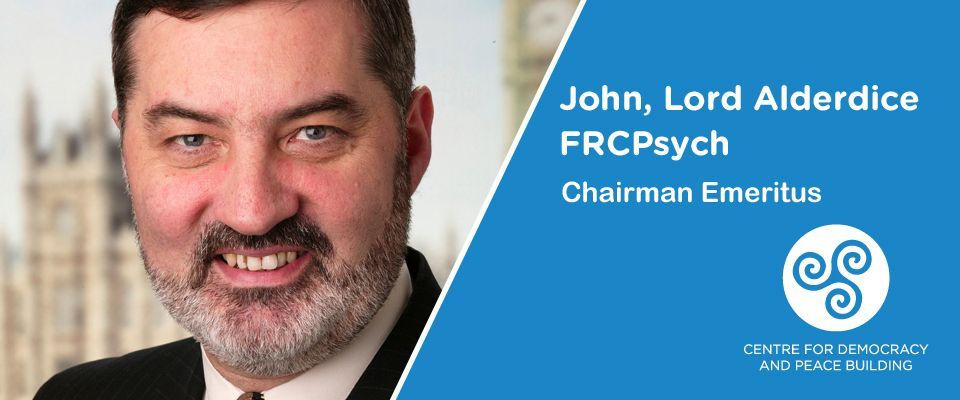 John, Lord Alderdice FRCPsych
Chairman Emeritus
We are delighted that Lord Alderdice, following his retirement from the Centre for Democracy and Peace Building Board of Directors, has accepted the honorary role of Chairman Emeritus and will continue to provide valuable strategic advice and guidance to the Centre.
Centre for Democracy and Peace Building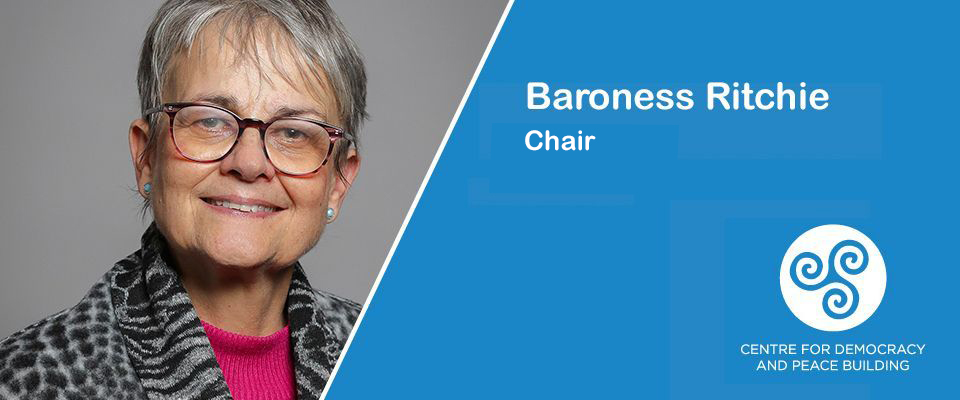 Baroness Ritchie of Downpatrick
Chair
Margaret Ritchie, born in Downpatrick, Co. Down is a member of the House of Lords (Baroness Ritchie of Downpatrick) since November 2019. She is a former MP in the House of Commons for the South Down Constituency from 2010 to 2017 and is a former Member of the NI Assembly from 2003 to 2012.
Margaret is a former Minister for Social Development from 2007 to 2010. She also served for 24 years as a Councillor on Down District Council and held the position of Chair and Vice-Chair of that Council. She also worked as a Parliamentary Advisor and Assistant to the late Eddie McGrady who was the former MP for South Down.
Centre for Democracy and Peace Building
Rt. Hon. Sir Jeffrey Donaldson
Director
Jeffrey Donaldson's political career began in 1985 when he was first elected to the Northern Ireland Assembly with the distinction at the age of 22 of being the youngest person to win a seat at Stormont. Jeffrey was subsequently elected to the UK Parliament on 1 May 1997 to represent the constituency of Lagan Valley and was re-elected in May 2015 for a fifth term.
Centre for Democracy and Peace Building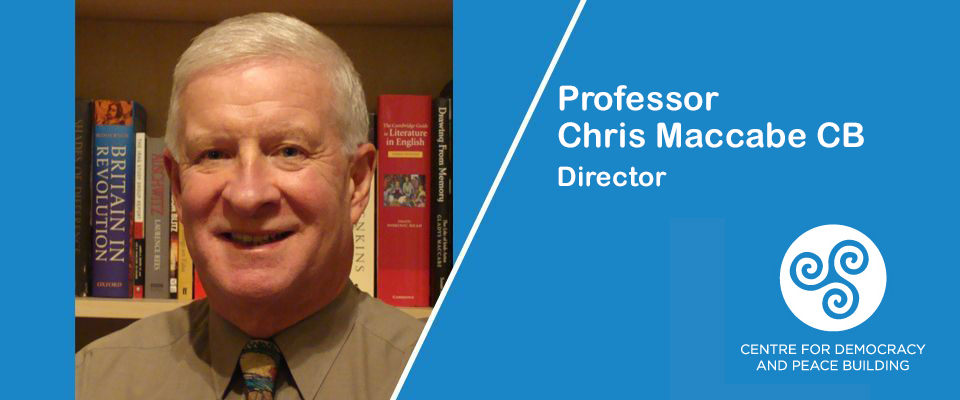 Chris Maccabe, CB
Director
Chris served as a private secretary to the Chief Minister of Northern Ireland, Brian Faulkner, during the short-lived power sharing Executive in 1974; and as a private secretary to the Deputy Secretary of State for Northern Ireland from 1975 to 1977.
Centre for Democracy and Peace Building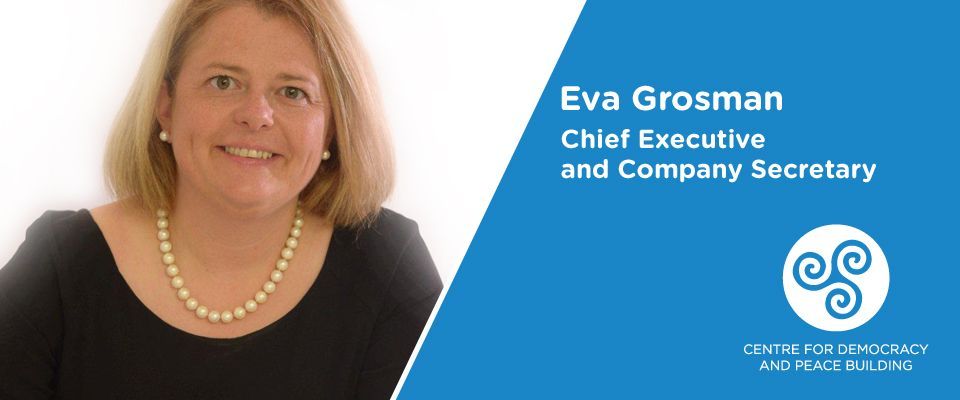 Eva Grosman
Chief Executive and Company Secretary
In 2006, following a career in retail business, Eva Grosman founded Connect NI consultancy, providing a range of services including strategic planning, project management, marketing and PR, events management, stakeholder engagement, community development, trade missions and international exchange programmes design and implementation.
Centre for Democracy and Peace Building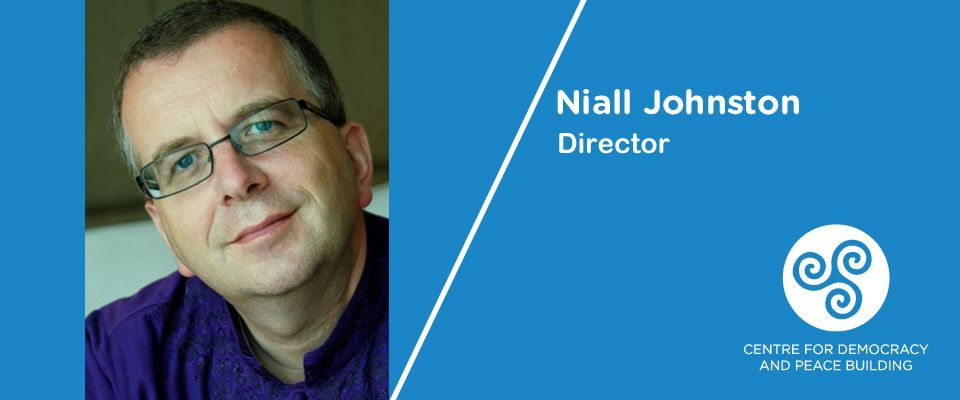 Niall Johnston
Director
Currently, the Project Director for the UK Government-funded Freedom of Religion or Belief (FoRB) Leadership Network, Niall is also the Parliamentary Advisor to the Somalia Stability Fund and an Advisor on FoRB to the Archbishops' Council of the Church of England. Niall has over 25 years' experience delivering technical assistance and development support to parliaments in developed, developing, fragile and conflict-affected environments across more than 60 countries and 170 legislatures.
Centre for Democracy and Peace Building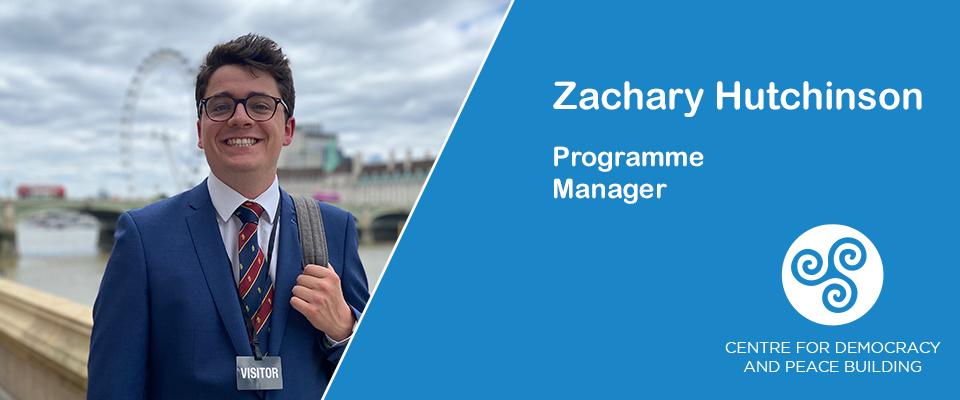 Zachary Hutchinson
Programme Manager
Zachary is a recent award-winning graduate of the University of St Andrews. With a background in research and writing, Zac is continuing to apply his skills through his role as Project Manager at the Centre for Peace Building and Democracy.
Centre for Democracy and Peace Building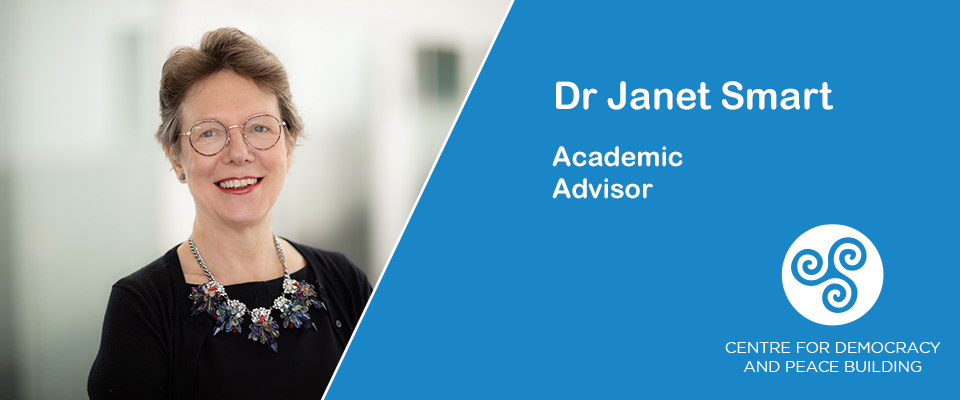 Dr Janet Smart
Academic Advisor
Janet's areas of expertise include systems engineering, complex systems, programme management, and the design, delivery and management of large complex projects.
Centre for Democracy and Peace Building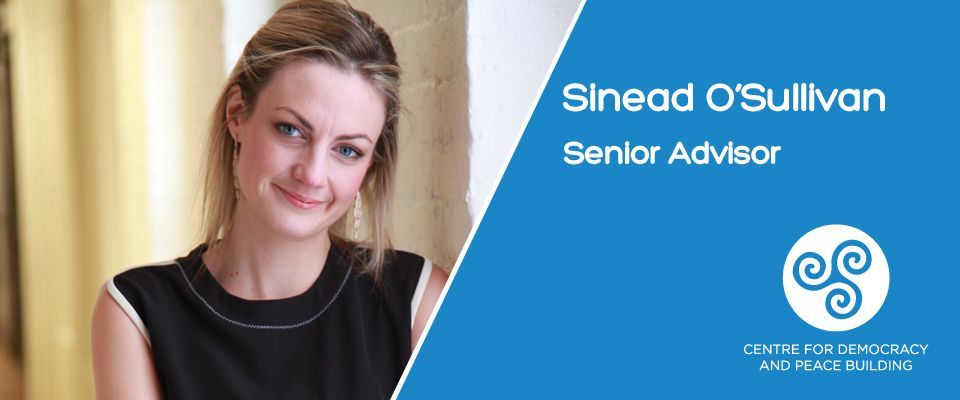 Sinead O'Sullivan
Senior Advisor
Sinead O'Sullivan is the CEO of Veriphix, a behavioural dynamics platform that detects and measures human emotion at scale. A Fellow at Harvard Law School (Center for Internet and Society) and a Senior Research Fellow at Massachusetts Institute of Technology, Sinead is also part of MIT's COVID19 task force that seeks to implement immediate economic and governmental policies in response to the global pandemic.
Centre for Democracy and Peace Building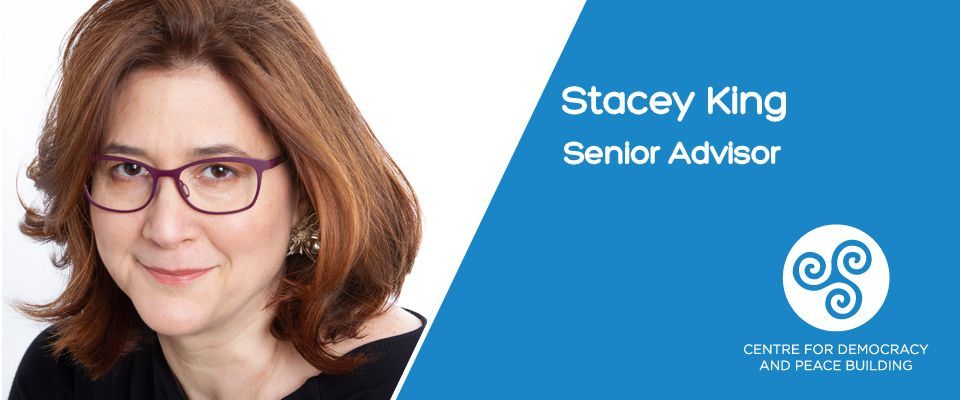 Stacey King
Senior Advisor
Stacey King is an executive with over 20 years of experience in digital strategy, business transformation, development, and policy. She currently runs an Amazon subsidiary that incubates future-focused technologies. Stacey has a keen interest in transformative digital technologies and their impact on larger society – from economies to labor to laws to individual rights.
Centre for Democracy and Peace Building
Liam Maskey
Senior Advisor
Liam Maskey has played a central role in the Northern Ireland peace process over the last 20 years. He has a demonstrated track record of engaging state and non-state protagonists to manage the transition from conflict to peace.
Centre for Democracy and Peace Building