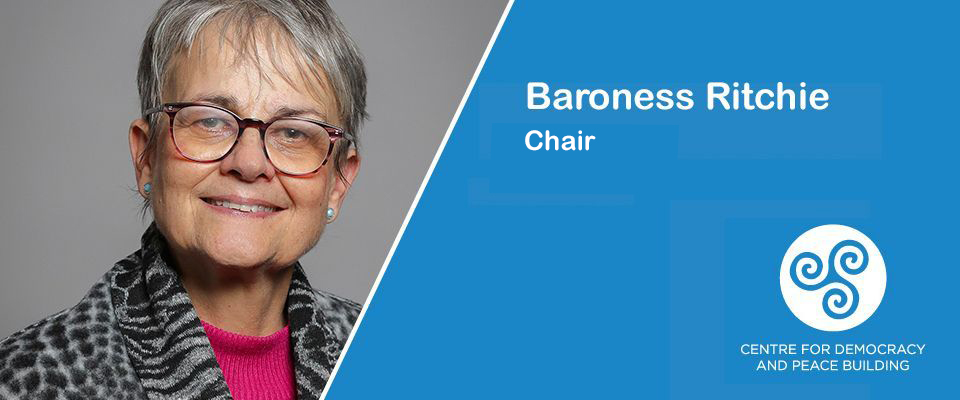 Baroness Ritchie of Downpatrick
Chair
Margaret Ritchie, born in Downpatrick, Co. Down is a member of the House of Lords (Baroness Ritchie of Downpatrick) since November 2019. She is a former MP in the House of Commons for the South Down Constituency from 2010 to 2017 and is a former Member of the NI Assembly from 2003 to 2012.
Margaret is a former Minister for Social Development from 2007 to 2010. She also served for 24 years as a Councillor on Down District Council and held the position of Chair and Vice-Chair of that Council. She also worked as a Parliamentary Advisor and Assistant to the late Eddie McGrady who was the former MP for South Down.
Margaret received her Secondary Education in Downpatrick and is an Arts Graduate of Queen's University, Belfast. Margaret also holds a Post Graduate Diploma in Administration.
Margaret's interests include Patrician Heritage, walking, reading, theatre and cinema.
Centre for Democracy and Peace Building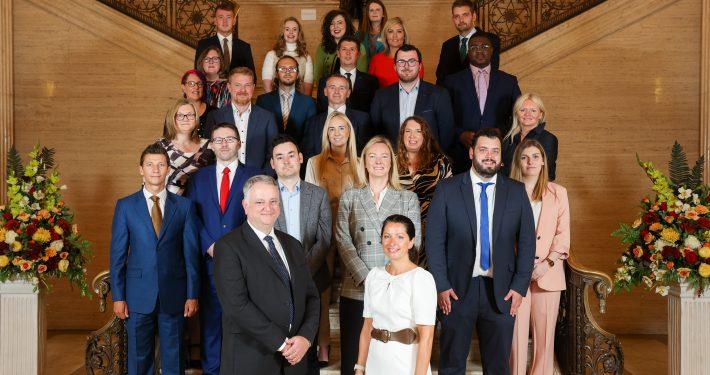 People are being encouraged to sign the pledge to show their commitment to tackling prejudice and discrimination in Northern Ireland. This comes as recent PSNI statistics have shown that an average of eight hate crimes or incidents are reported to the police every day across the region, with figures of racist and sectarian incidents rising every year.