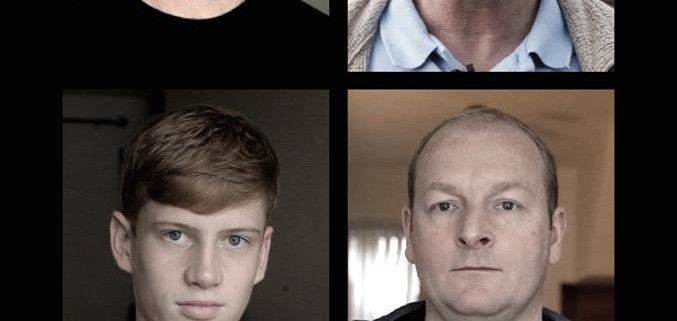 To coincide with Community Relations and Cultural Awareness Week, the Centre for Democracy and Peace Building will host series of community screenings of 'Born and Reared' across Northern Ireland. It will include Q&As and workshops with film makers Hen Norton and Dan Dennison.
'Born and Reared' is a moving documentary that explores contemporary Northern Ireland, through the lives of four men living in the aftermath of violent conflict; a story about re-imagined identity of place and the fragility of masculinity.
Contextualised by the country's past the film is firmly rooted in the Northern Ireland of today as a population struggles to come to terms with the horrors and the sacrifices of its past and the men turn to face a future defined by their hopes, rather than regret.
Filmed over a year with the men in and around their homes, the filmmakers focussed on the stories that took place long after the cameras had left the news story that was Northern Ireland.
In a society where masculinity has long been measured in violence and aggression, what happens to the identities of men when the Troubles end and the roles previously held are no longer accepted or needed?
Public screening:
Monday, 19 September at 6.30pm | Queen's Film Theatre, Belfast |Tickets £4
To book tickets please go to: https://queensfilmtheatre.ticketsolve.com/#/shows/873561134
For information about community screenings please contact Susan McEwen at susanmcewen@icloud.com.
About Community Relations and Cultural Awareness Week
This year's Community Relations and Cultural Awareness Week will take place between 19th and 25th September, 2016.
Supporting the Together: Building a United Community strategy, it is an opportunity to celebrate all aspects of our culture and heritage, promote cultural diversity and tackle sectarianism and racism.
The Week provides a platform for organisations and groups from the community and voluntary
sectors, arts, culture, sport, education and the wider public sector to showcase innovative approaches to good relations and building a united and shared community.
The theme for this year is Building the Future Together and will focus particularly on youth and looking at how all members of our society can shape the future to be a positive space in which our diversity is celebrated.
https://democracyandpeace.org/wp-content/uploads/2016/09/BR.jpg
960
677
Eva Grosman
https://democracyandpeace.org/wp-content/uploads/2018/08/logoDemocracy-1.png
Eva Grosman
2016-09-06 07:46:08
2022-06-29 08:11:11
'Born and Reared' screenings and workshops to mark #CRWeek16