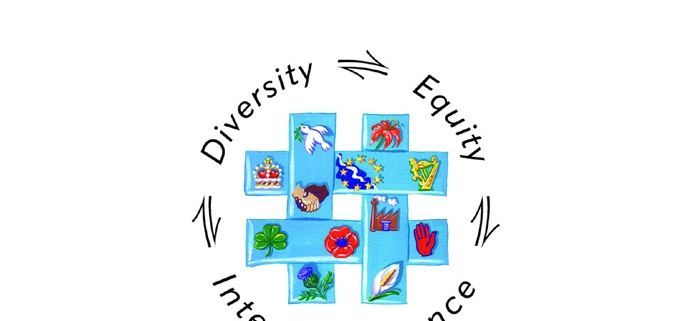 The Community Relations Council has generously sponsored 10 bursaries for young people living in Northern Ireland to attend the Build Peace conference in Belfast from October 29-31.
Build Peace brings together practitioners, activists, academics, policy makers, artists and technologists from around the world to share experience and ideas on using technology, arts and other innovations for peacebuilding and conflict transformation.
Build Peace 2018 will take place at Ulster University in Belfast and is co-organised by Build Up and the Centre for Democracy and Peace Building.
The main theme for the conference will be "Re-imagining Prosperity: Alternative Economies of Peace". This theme is an invitation to explore how technological innovation and creativity re-shape the economic opportunities, economic organisation, and economic power that impact how we live together in peace – in the Global North and the Global South alike.
The conference will be further structured around three sub-themes:
Creativity & Reconciliation
Inclusion & Social Cohesion
Sustainability & Resilience
Bursary recipients will receive a free conference pass and be invited to a preparatory workshop to network with one another and members of the Build Peace organising team and global community. Travel and accommodation are not provided.
If you wish to be considered for the bursary, kindly complete and submit the information requested below. The conference organising team will notify all applicants by September 30.
Apply at: https://docs.google.com/forms/d/e/1FAIpQLScoMLfRwVxzGzlZtJZrO9sVAkSZ1U8aluy5idK4Cd61fQtMnQ/viewform
For any further information please contact Michaela Ledesma at michaela@howtobuildup.org or visit conference website at: https://howtobuildpeace.org/
https://democracyandpeace.org/wp-content/uploads/2018/09/Good-CRC-colour-logo.jpg
574
700
Eva Grosman
https://democracyandpeace.org/wp-content/uploads/2018/08/logoDemocracy-1.png
Eva Grosman
2018-09-03 16:01:44
2022-06-29 08:10:47
Community Relations Council Bursary for Build Peace 2018