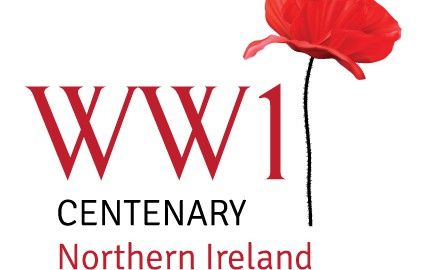 A service commemorating the centenary of Britain's entry into the First World War is to be held in Belfast.
It will be led by Dean of Belfast John Mann, who will be joined at St Anne's Cathedral on Monday August 4 by other faith leaders. It marks the date Britain declared war on Germany in 1914.
A candlelit vigil and act of remembrance will be held later that night at the Cenotaph at Belfast City Hall.
Organiser Jeffrey Donaldson said: "We face a decade of significant centenaries in Northern Ireland and on the island of Ireland and I feel it is important that these should not become divisive.
"The global events that took place during 1914 – 1918 involved people from across the island and the political divide and had a profound effect on the history of Ireland in the 20th century.
"We owe it to those who sacrificed their lives with such valour to ensure that the centenary is used to promote better understanding between our various traditions on this island.
"The centennial commemorations of the war provide an opportunity to enhance our shared understanding of this history and to promote reconciliation."
A member of the Royal Family and First Minister Peter Robinson will be present at the commemorative service along with a senior member of the Irish Government and other community leaders from across Ireland.
Representatives of the Royal British Legion and regimental associations of the army will also attend.
The candlelit vigil will coincide with a similar event at Westminster Abbey and in other regional capitals across the UK. It will be open to the public and those planning to attend are encouraged to bring a candle. The ceremony will include a short act of remembrance and wreath laying, with "lights out" in City Hall for a period during the vigil.
Mr Donaldson chairs a Centenary Committee which organised the events. It believes the key themes for the commemoration of the First World War in Northern Ireland should be remembrance and reconciliation.
The DUP Lagan Valley MP added: "We have sought to engage in traditional acts of remembrance such as the Last Post and the laying of wreaths but
we also recognise that arts and culture must play an important role in our commemoration of the First World War.
"The war itself produced and inspired great poetry, prose, music and art and I hope that over the next four years we are able to add to that with contemporary work that will help us reflect on the war in a new way."
The committee has identified a number of significant dates that Northern Ireland will play a part in. The centenary of the battles of Gallipoli in April 2015 and Jutland in May 2016, with HMS Caroline in Belfast playing an important part in that particular commemoration. July 1 2016, the centenary of the commencement of the Battle of the Somme, will also be of special significance in Northern Ireland.
https://democracyandpeace.org/wp-content/uploads/2014/08/ww1-logo-web.jpg
425
425
admin
https://democracyandpeace.org/wp-content/uploads/2018/08/logoDemocracy-1.png
admin
2014-08-04 13:00:48
2022-06-29 08:14:45
First World War centenary service at St. Anne's Cathedral